Do you need help coming up with ideas on how to take a done-for-you product and slanting it to your niche?
Today I'm going to walk you through a product from Chad Elijsr and Jimmy W Brown all about Goal Setting. Goal setting can be used in most niches but this specific product is geared towards entrepreneurs.
==>Grab the Goal Setting Secrets and Start a Challenge Today!<==
If you're interested in this product but think it's not for you because of the name I'm going to show you 5 ways you can use just one piece of this product and slant it towards your niche or a specific goal.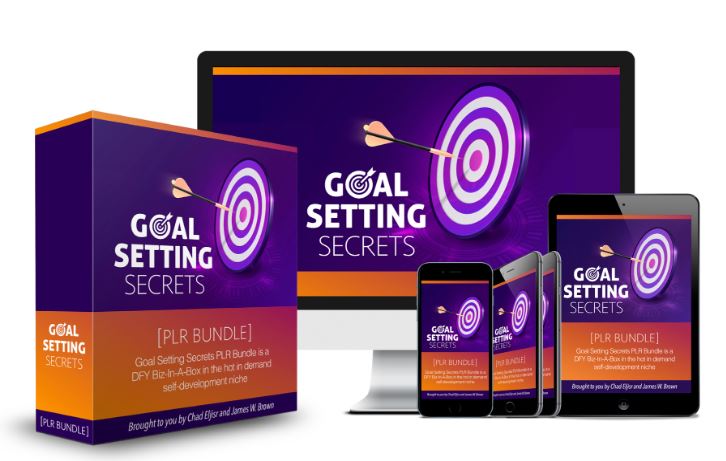 I'm going to focus on one of the components – not all of them. 
Right now, you can grab it for ONLY $12.95
This is what I plan to work through today and give you ideas of what to do:
21 Day Goal Setting Challenges for Entrepreneurs.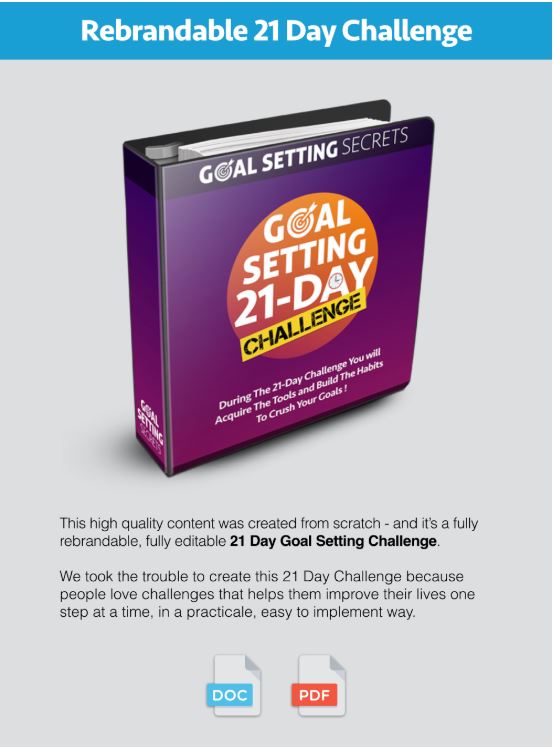 Right now, I'm reading through it because I want to know –
Can I slant this for a different niche?  Does it work with health, homeschooling or different niches or is it going to be specific for entrepreneurs? 
Or could it be used for one specific goal like mine of buying a house?
After reading through the days I can see how most if not all of the content can be slanted to whatever niche you're in. The days talk about visualization, mindset, setting goals and so much more.
Here are the steps you need to take to slant them to the niche or specific goal:
Take out references or examples that don't make sense.
Add references and examples that fit your niche or the goal they're trying to reach.  So, if you're a health coach instead of using Les Brown as an example use someone from the health niche like Jillian Michaels or Shaun T.
Look at each day.  Do you want to keep them all?  Even though this is a 21-day challenge – it doesn't have to be.  Some goals might not need all of them.
Read each day.  Can you expand on it?  Can you add your stories?
Make the action steps clear.  To do this you can write something like… these are your next steps or at the bottom write action steps for….
Before you begin doing all the steps above, you'll need to decide on…
Will it be a paid challenge?
Will it be a free challenge?
Do you plan to post it in a Facebook group? If so, paid or free group? Will it be added to your regular group?
How are you going to deliver it?
Through email?
A Facebook group?
On your blog?
Or on Teachable (or another teaching platform)?
As a course on your blog?
Based on those decisions you'll need to start setting it up.
So, the question is can you use this piece of content to save time or money.  Or will it earn you money or add more customers to your list?
Depending on what you plan to do with it the answer would be yes to all of them.
Have a great and productive day!
April
P.S. This is only ONE piece of content that you're going to get in the Goal Setting Secrets PLR bundle.