About Us
Welcome to PLR Dictionary and Thank You For Stopping By!
Private Label Rights is a HUGE time saver, but let me ask you a few questions.
Do you know what PLR is?
Do you know how to use it in your business?
Are you a PLR Hoarder?
Would you like to save time and use PLR effectively?
If you answered yes to one or all of these questions – you're not alone.
On PLR Dictionary I'm going t answer these questions and much more.  You're going to learn what private label rights are and how you can use them in your business.
Buying and using brandable content is a great way to save time and money, but only if you're using it.
The goal is to provide you with training so that you can get it off your hard drive and create opt-ins, blog posts, products, and other content creation projects.
On this site, you will find useful information and insights on Private Label Content – What PLR is, How to Use it & Where to Find Quality Brandable Content. You may also see recommendations for products I believe in.
I'll be putting a lot of time and effort in this site, and I hope you enjoy it.  I'll be adding new content and resources all the time, so feel free to visit the site often.
Also, I love to hear from people – so if you'd like to ask questions about PLR or want advice on how to use it specifically for your business – feel free to use the "Contact Us" page and get in touch!
My name is April Lemarr and I've been creating and selling private label rights since 2016.  In this time I've learned quite a bit about content creation.  Plus I know where to find quality content for what you need.
Also during this time, I have provided ideas, resources and training on how to use your PLR.  Most of this content has been sent to my email list, but I want to make sure everyone knows how to use brandable content – so I've created a new site to help you.
You can also find me:
Want to know a little bit about me personally?
I'm like you.  I'm a real person behind the website and business.  I have struggles and challenges just like you.  🙂  But I also work through and figure things out.
I'm a single mom, who owns a business and homeschools.
As a homeschooling family, we like to go on field trips and meet up with our friends.
This is us.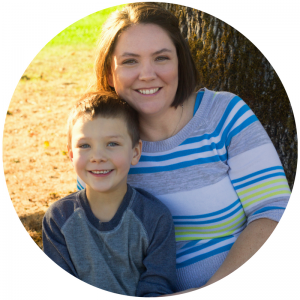 April & DMan