Pre-Written Probiotic Content Bundle
Getting the proper nutrition is important.  Without it your community can experience loss of energy and a breakdown of their immune system.  Right now we're getting into the flu season and people are going to start searching for ways to make their family as healthy as possible.
Gut health and probiotics play an important role in keeping people healthy.  This helps with their digestive health and keeps their immune system strong.
>>Grab the Pre-Written Probiotic Content Bundle Today<< 
You'll get:
21-Page Report: "Probiotics Health Guide: Discover How to Heal Your Gut Flora:
10 Articles (the report broken down into articles)
21 Royalty Free Images
10 Tweets
200 Long Tail Keywords
Here are the topics:
Adding Probiotics to Your Lifestyle (499 words)
Get Your Probiotics Naturally through Food (516 words)
Health Issues Caused by Bacterial Imbalances (531 words)
How to Choose Probiotic Supplements (545 words)
How to Correctly Use Probiotics (549 words)
Prebiotics in Your Food (519 words)
Tips for Keeping the Proper Bacteria Balance (507 words)
Understanding the Bacteria in Your Body (470 words)
What Are Probiotics? (531 words)
When the Bacteria in Your Body Is Off Balance (503 words)
This content will work great if you're a mom blogger, have a lifestyle blog or a health and wellness blog.
It will also work awesome if you're a consultant with a direct sales health company that offers probiotics to their customers.  I know that Plexus Worldwide just released a new kid's vitamin that includes probiotics recently.
Slant the articles and report towards a specific product like this new one.  Add banners and links to it throughout the pages.  I did check out the product they have, but I would have liked to know more like – why it's important for my child, what it'll do for him and how to get him to eat more.
Also, make sure that the direct sales company allows you to use your own content and materials.  You don't want to go against their terms.
>>Grab the Pre-Written Probiotic Content Bundle Today<<
Gut health is so important to maintain a healthy body and if you've got the wrong kind of bacteria you can have tons of different health issues.  Everyday things like constipation, upset stomach and so much more.
Have a great and productive day!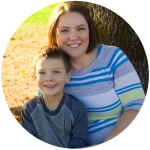 April