Alice & Yusef created some ready-to-publish lead generation content + printables and instant product templates for you.
It all comes with complete private label rights, which means you can edit, brand, monetize and publish as your own.
And it's on the hot personal development topic of Leadership…which is applicable to a variety of niches because we all need to get out of our way to achieve BIG things.
This offer is available for a very short time, so make sure to take advantage right away.
But first, the details…
The self-help niche is booming… and the potential for this package is HUGE. Here's a great way to grow your audience AND publish instant products for sale.
And the best part is that our friends at EkitHub have created a done-for-you package with a lead-generating report, articles, printable posters, journals, and a printable card deck to help you dominate the niche.
The content is great for your opt-in offers, blog, social media, Etsy shop or to sell on your own website. You can even create high-value clients gifts or use the content in conjunction with a coaching program.
So many possibilities!
Everything comes with complete private label commercial-use rights, making it easy to grow your personal development niche business.
If you're in a hurry, go here -> Brand New Leadership Kit 
Otherwise, keep reading for details. Here's a quick peek…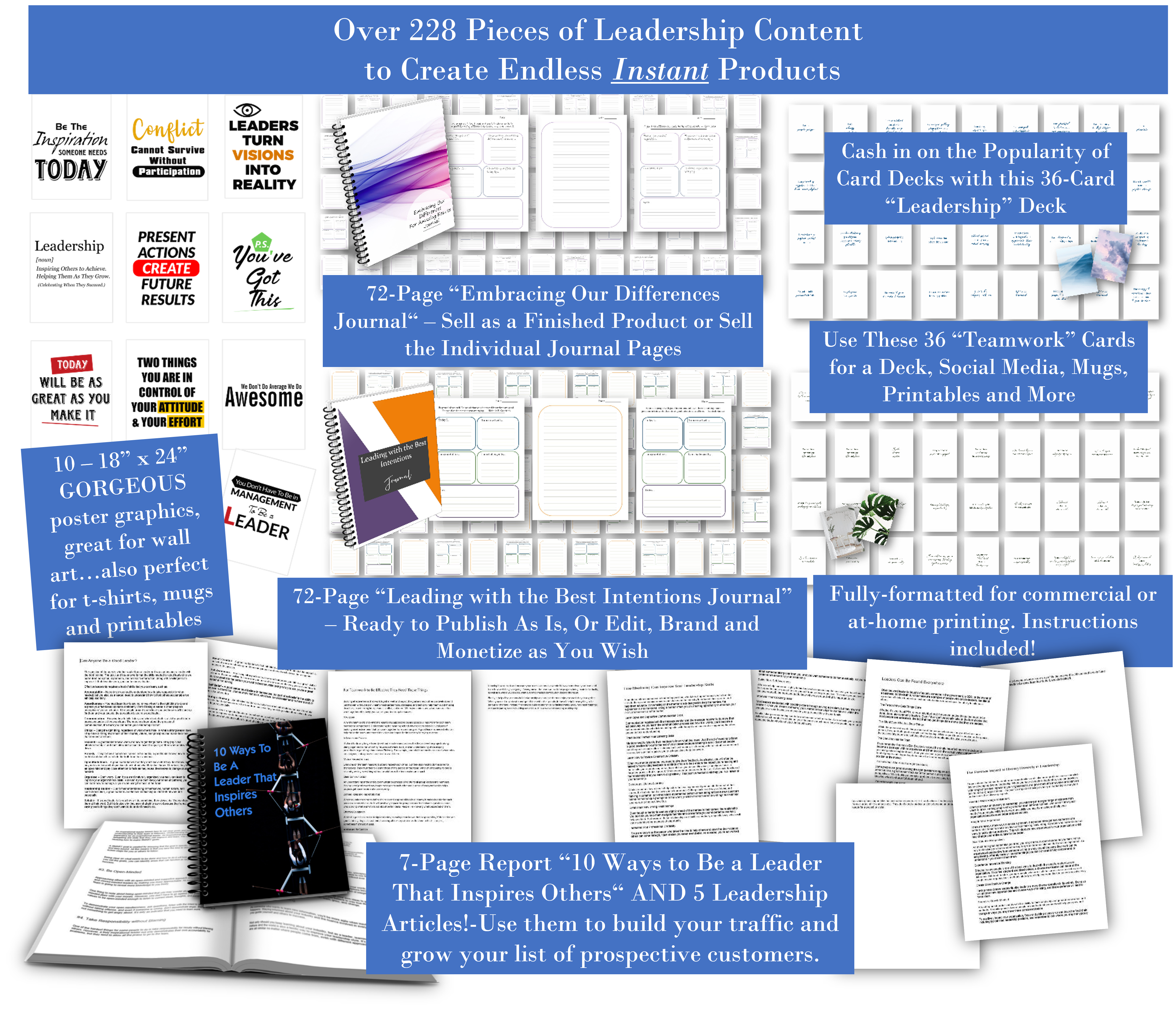 The package includes:
7 Page Report: "10 Ways to Be a Leader That Inspires Others"
Professionally-Designed Ecover Set: .JPG and .PSD with flat cover and 3 x 3D versions to go with the report.
5 Articles – for your social media, blog and more.
10 – 18″ x 24″ Poster Graphics – for wall art, mugs, t-shirts, social media, book covers, inserts…and more.
72-Page Embracing Our Differences Leadership Journal – Give your customers a beautiful place to write their thoughts and to make their affirmations a reality.
72-Page Leading with the Best Intentions Journal – Another gorgeous planner with plenty of space to share thoughts on positive change in their lives.
2 Journal Cover Sets – The designs are in PowerPoint for super easy editing. We've also included flat PNG files for your documents and 2 x 3-D versions for each journal.
36-Card Leadership Affirmations Deck: Fully editable cards, formatted for commercial or at-home printing, instructions included.
36-Card Teamwork Deck: Another fully editable deck, filled with quotes to create positive change
You can get the full details and get your limited-time private label commercial use license here: Brand New Leadership Kit.
Have a great and productive day!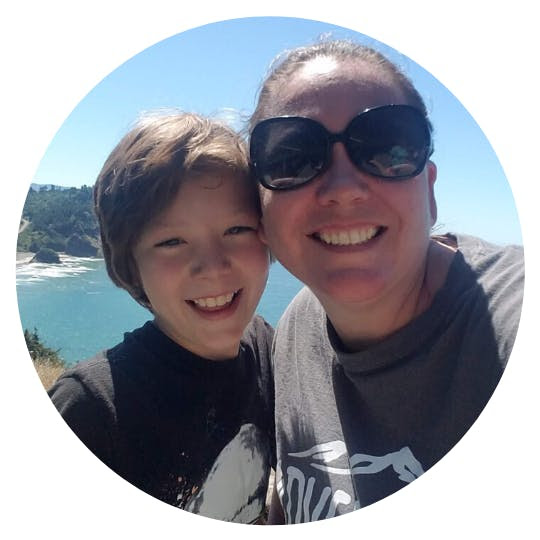 ~ April