I've decided to offer a done-for-you PLR pack with content only. I went with challenges because I keep seeing 5-day challenges in my Facebook feed. At a later time, I might incorporate business challenges, but for now, they're going to be personal development.
The first one is all about Kicking Negative Thoughts To The Curb.
You can pre-order it – you can get it for ONLY $11.95.
==>Grab it here: https://nichestarterpacks.com/amember/signup/IL4GK6aQ​
This challenge is going to walk your audience through how to work through their negative thoughts. Everyone has them, but it is what you do that helps you get through them. You can dwell or you can experience the negativity and move on.
The challenge walks them through ways they can experience their feelings in a healthy way.
Check out the following topics:
Day 1: Welcome & 5 Powerful Ways To Kick Negative Thoughts
Day 2: Replace the Negative Thoughts
Day 3: Schedule Daily Negative Thought Time
Day 4: Gratitude & Honoring The Good In Your Life
Day 5: Write It In a Journal & Conclusion
These challenges are short and powerful.
Host one a month for your group. You can offer this as a paid challenge or for free.
I'm currently working on a 5-Day Challenge for Journaling Prompt Printables. Inside the challenge it walks you through the steps of coming up with the printables, setting it up, and then promoting.
I will share my plans as well as the thought behind them so that you can set up something similar.
I've set up the challenge free as an email series with actionable steps. Inside the series, I've included my product(s), as well as affiliate offers. I did this as a resource for the people going through the challenge, but also so that I could earn some money.
Then I took the challenge and turned it into a PDF. This is one document and has all of the days and a checklist page for each day. This will be a low-cost product.
I then looked at what I had to offer to see what else I could add to the funnel. I have three journals with prompts and printables, so I plan to combine these for a reduced rate.
I might end it there or here are two more options that I came up with:
Over the should training showing step-by-step how to do the process of the challenge. This will take more time on my part and my goal is to launch on Monday, October 18th. In order to do this, I could also offer this as a LIVE Zoom call. Another similar option would be to offer workshops where we all just do the work together. I'll be there working on one so you'll see what I do in real-time.
The last option would be a monthly membership for Journal Prompts & Printables.
You could do something very similar for the challenges each month. If you don't currently have products then offer the PDF, as well as the videos and/or workshops as your upsell.
Or create digital products around this theme – this could include an eBook, journal, planner, wall art with inspirational quotes, or a single month challenge printable. This could be combined into a DIY Personal Development Kit. Turn it into a monthly membership.
Have a great and productive day!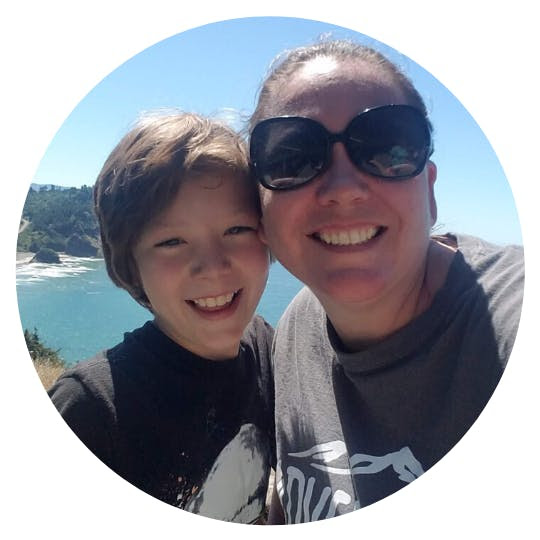 ~ April