IM Newbie Marketer Checklists With PLR Rights
When I first started I knew that having help would be essential, so I hired people right away. I've got someone who helps me get the components ready for my PLR, my graphics and setting up my products. I knew that I didn't have time to do all of the tasks that it takes to run a business smoothly. Over the last couple of years, it has been a LOT of trial and error.
One thing that I didn't do and am just now starting to comprehend how important it is – is systems. With systems require documented steps of each task that needs to be done. This is extremely time consuming.
That's where Kevin Fahey comes in. He's been producing IM Checklists on various topics and this month he just released the most sought-after topic of all…
>>Grab the Newbie Marketer Checklists & Training & Save During the Launch<<
Included is 18 step by step checklists revealing the steps to setting up a profitable online business in 30 days or less. Also included is a 90 day guaranteed success plan to scaling your business to massive numbers.
What's even better is you get Private Label Rights to every checklist. I love this option because you have endless possibilities with these checklists. You can use them as opt-ins, you can include them in a product you've created or you can start a recurring membership with these. I've seen other people provide this type of product for at least $27 on sale and without PLR rights!
You can even add these as content upgrades and get readers email addresses if you're talking about the checklist topic.
Here are just a few of the checklists you'll get:
Website & Domain Setup
Business Branding Setup
WordPress Setup
Email Marketing Setup
Landing Page Setup
Just looking at this list I think of several different companies that you can promote as an affiliate – Clickfunnels, GetResponse, Aweber, Mom Webs, Hosted Safe, GoDaddy and ConvertKit.
Plus Aurelius Tjin has a product called WordPress Success that has 10 guides about installing, optimizing and getting it up on your site. You could use the checklists as a lead into this product.
I've purchased a few of Kevin's checklists and they are very detail oriented. I don't think he misses a step in the checklist. I'm currently using one to set up my business checklists for PLR Creation. They are saving me time because it involves different parts – like creation, set up on aMember and creating the sales page. Plus for any of the products I want to create a JV Page involves more steps. This is helping me put them all down without starting from scratch.
>>Grab the Newbie Marketer Checklists & Training & Save During the Launch<<
Don't be like me making checklists you should have started over two years ago. Use Kevin's to get the kickstart you need.
These are also perfect for anyone just starting out or who teaches people who are new.
Have a great and productive day!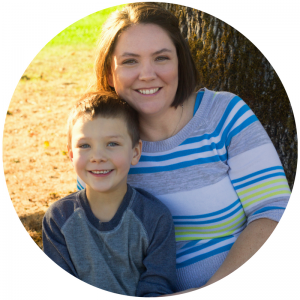 April