JR Lang was about living your life to the fullest. It has tons of great content and can be used in lots of different ways, but one way that stood out to me was to use some of the articles and the eBook as a challenge. Combined they could easily be created into a 30 Day Challenge. Plus you also get a sales page, so you could reword it for a challenge instead of an eBook.
This is what I'd use to create a challenge for your audience:
eBook: Living Life To The Fullest


Copyright Free Images
Sales Funnel With Video Sales Page Minisite, Sales Copy And Thank You Page
Editable Sales Video With Pro Quality Voiceover

7 Day Email/Autoresponder Series
15 Long High-Quality Articles
April's Advice:
Creating a challenge will take more effort because you'll be combining different parts of this bundle to make it fit your audience and needs. It'll be worth it because then this will be unique to you and your audience.
Here is how I'd set up the challenge days, but rearrange them to suit the needs of your audience:
Day 1: Introduction (Turn this into a welcome letter)
Day 2: Living Life To the Emptiest
Day 3: Enjoying Life Versus Simply Exisiting – Article
Day 4: Who Are You?
Day 5: Writing Your Life Mission Statement – Article
Day 6: An Honest Approach to Living
Day 7: Everyday is Another Chance to Change Your Life For the Better – Article
Day 8: Emptying Your Cup
Day 9: Living From the Perspective That You Only Have One Life
Day 10: What Does Living Life to The Fullest Really Look Like? – Article
Day 11: Seize the Day
Day 12: What Is Stopping Your From Living Life to the Fullest – Article
Day 13: Breaking Through Limiting Fears
Day 14: Fear Keeps You Stuck
Day 15: Is Fear Keeping You From Taking Action in Your Life? – Article
Day 16: Let Go Of Fear
Day 17: Embracing Change: Stop Letting Fear of The Unknown Keep You Stagnant – Article
Day 18: Want to Live a Full Life? Chase Your Pasions – Article
Day 19: Stop Limiting Beliefs and Elevate Your Life – Article
Day 20: The Who, What, Why, When & How
Day 21: The Personal Nature Of It All
Day 22: The Simple Concept of Enjoying Life
Day 23: Your Turn: Exercise
Day 24: If You Could Do Anything…Why Wouldn't You – Article
Day 25: 56 Actions To Live Life to the Fullest
Day 26: Your Turn: Exercise
Day 27: 6 Keps Steps to Live Life to the Fullest – Article
Day 28: How to Inspire Your Inner Greatness – Article
Day 29: The Adventurous Life: Living Life to the Fullest – Article
Day 30: Final Thoughts
I'd make a folder for the challenge – then depending on if I planned to have resources or not I might create additional folders inside labeled Day 1, Day 2, etc. If you plan to offer everything in one downloadable PDF then the folders are not necessary.
Then think about how you want this challenge to be delivered. You can create a challenge on a website and drip feed it to your audience. If you do this – you'll need a membership software, you can set it up on your blog and give participants a password and schedule each post to go out for the next 30 days, you can create a Facebook group and schedule the posts or you can set this up as an email challenge.
Once you've decided you can start formatting your content based on the delivery method you picked.
Use the 7 Day Email series to introduce your challenge. You can post these on your social media platforms and/or send them to your email subscribers.
MY BONUS
Front End:
10 Day eCourse on Enjoying Life
10-Page Report, "Wealth Means More Than Just Money"
Upsell:
10 Confidence Articles
10 Day eCourse on Friendships
Grown Mindset Bundle, Report & Articles
10 Happiness Articles
12-Page Report, "Understanding Childhood Friendships"
Have a great and productive day!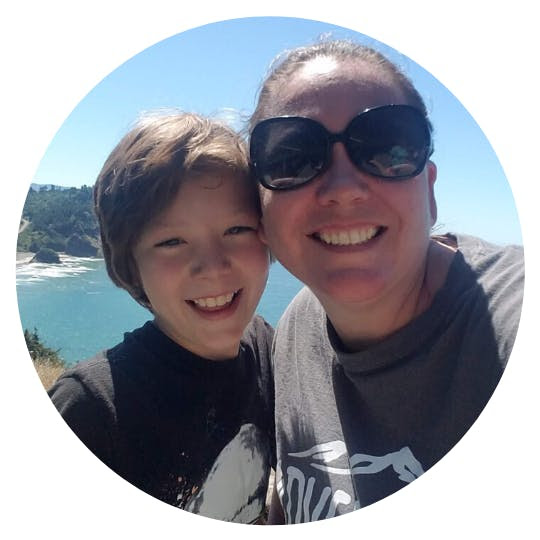 ~ April