The self help niche is booming… and the potential for keeps growing. Here's a great way to get content to grow your audience, build your list AND have INSTANT products for sale.
Our friends at EkitHub have created a done-for-you "Healing Mantras, Affirmations and Meditations Platinum Ekit" package with product templates, a report, coloring pages, journal and planner, worksheets, printables and tons more to make it a snap.
Everything comes with complete private label commercial-use rights, making it easy to grow your self-care niche business.
If you're in a hurry, go here -> http://ekithub.com/amember/aff/go/april2012?i=226
Otherwise, keep reading for details. Here's a quick peek…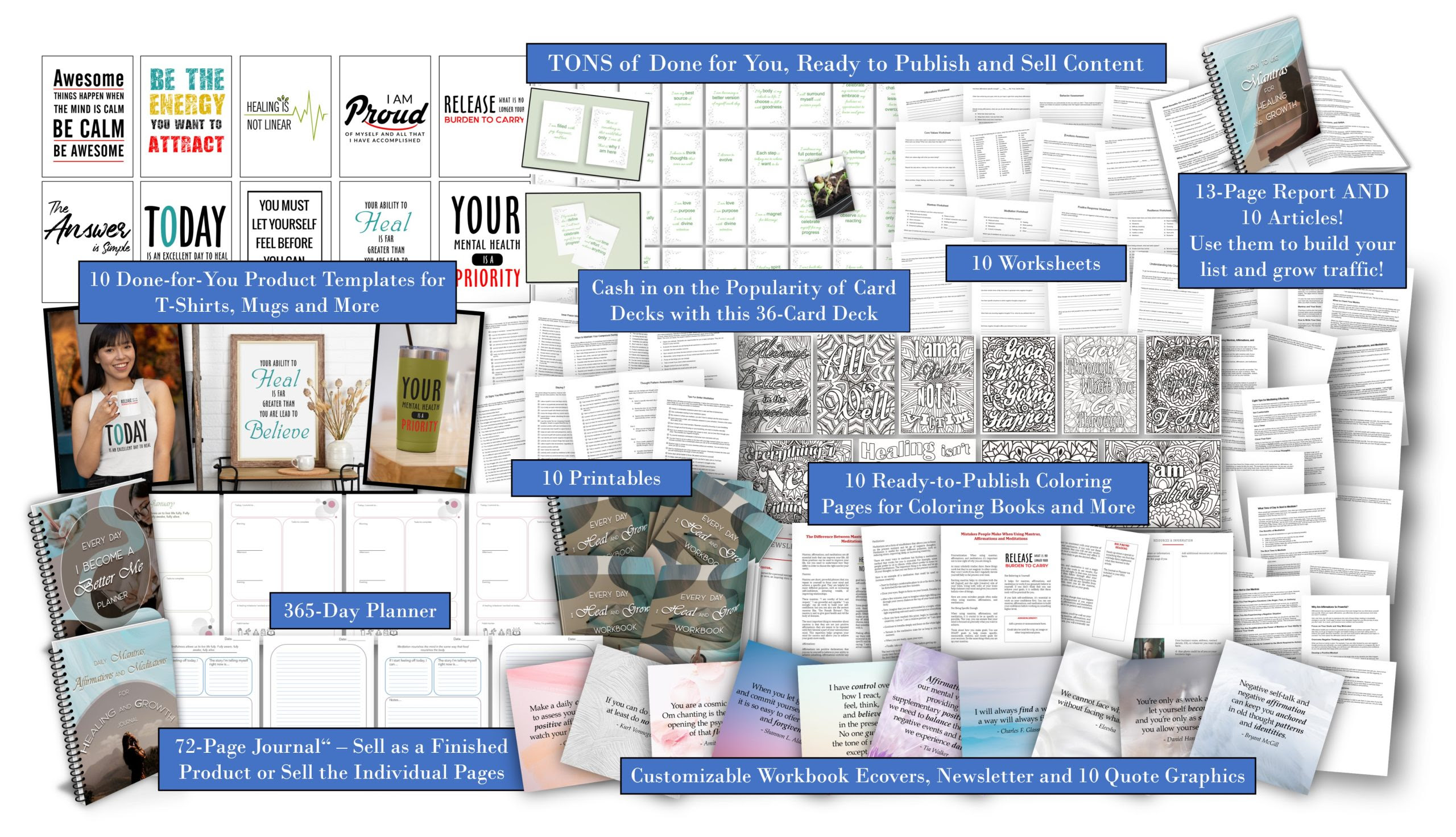 The package includes:
13-Page Report – "How to Use Mantras for Healing and Growth" Report (.docx)
Professionally-Designed Ecover Set – .JPG and .PSD with flat cover and 4 x 3D versions to go with the report.
10 Articles – for your social media, blog and more. (19 pages / 5,616 words)
Newsletter – fully editable newsletter in .docx format includes 2 of the articles in this EKit and includes plenty of space for your personal thoughts
10 Healing Mantras Quote Graphics – (.PNG and .PSD) We've also included 10 graphics with inspirational quotes to help your followers heal with mantras, affirmations and meditations so they can improve their lives and achieve their goals.
10 18″ x 24″ Posters/Product Templates – for wall art, mugs, t-shirts, social media, book covers, inserts…and more.
72-Page Journal – (ppt) comes with an Ecover Set. There are three 4d versions with .psd for editing.
365-Day Planner – (ppt) comes with an Ecover Set. There are three 4d versions with .psd for editing.
36-Card Printable Card Deck – Card Deck with fully editable cards. They come formatted for commercial or at-home printing. Instructions included.
10 Coloring Pages – coloring is a hit with children and adults alike. Use these sheets to generate traffic or create downloadable or print coloring books for sale. (.png / PSD 2550 x 3300 px)
10 Worksheets – (16 pages/ 1,037 words) (.docx) to help your readers stay on track while learning how to create more healing in their lives.
10 Printables – You get 10 printables including checklists, idea lists, motivational mantras and more. (10 pages) (.docx).
Activity Book / Workbook Cover Set – Use these covers to bundle up content with the coloring pages, worksheets, checklists and more.
You can get the full details and get your limited-time private label commercial use license here: http://ekithub.com/amember/aff/go/april2012?i=226
I highly recommend grabbing this right now, the deal won't last long!
Have a great and productive day!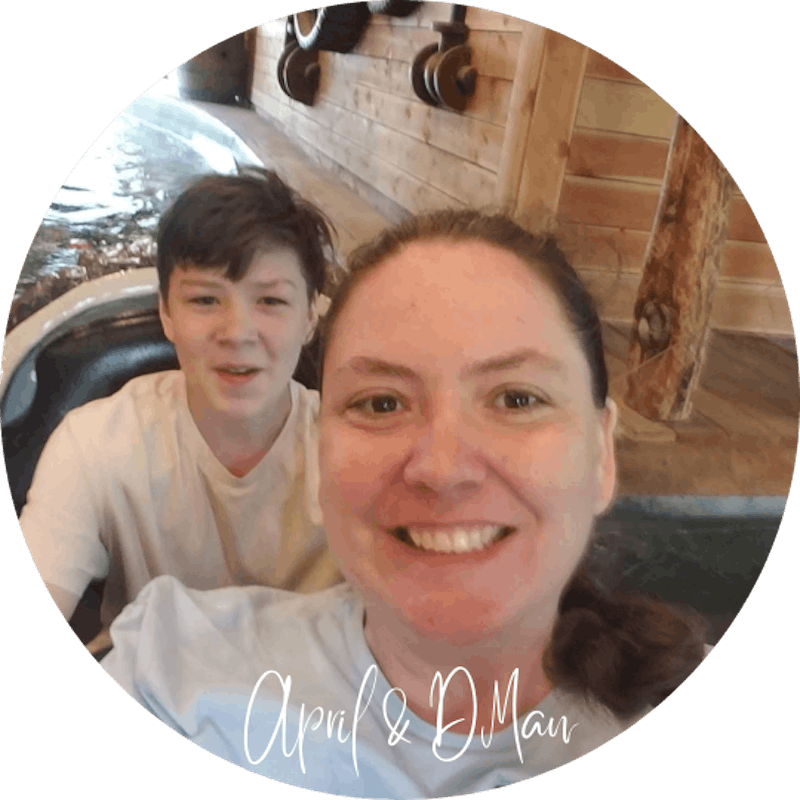 ~April