I love journaling…even though I don't do it as often as I'd like to. Have you tried journaling?  Journals are making a big comeback as a tool to help you become productive, stress less, and practice gratitude.
I know quite a few bloggers or online business owner's who use journaling as a way to help them in their business.  One believes that her journaling is essential to her growth and she wouldn't be where she's at without journaling every single day.
Of course, business growth isn't the only benefits to journaling regularly.
This is why I LOVE ready-made journal content.  This topic can go on several different types of sites – mom blogs, lifestyle, business, parenting, health, wellness and so much more.  Plus you can add content whether you've got a blog for teens, children, moms, dads or mature adult.  They all journal or might want to learn.
Tracy and Susanne from Piggy Makes Bank PLR have put together a pre-written content bundle on the topic that's worth checking out.
Here's what you get with the Benefits Of Journaling PLR pack:
10 Articles
10 Emails
10 Social Media Posts
A Short Report Based On The Articles
Click here for all the details Benefits of Journaling – use Coupon Code: JOURNAL  during checkout to save $10.
One of the big benefits of this topic is that it's easy to monetize. Recommend your favorite journal and a variety of pens and you're good to go.
Have a great and productive day!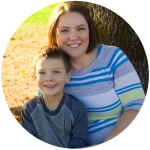 April